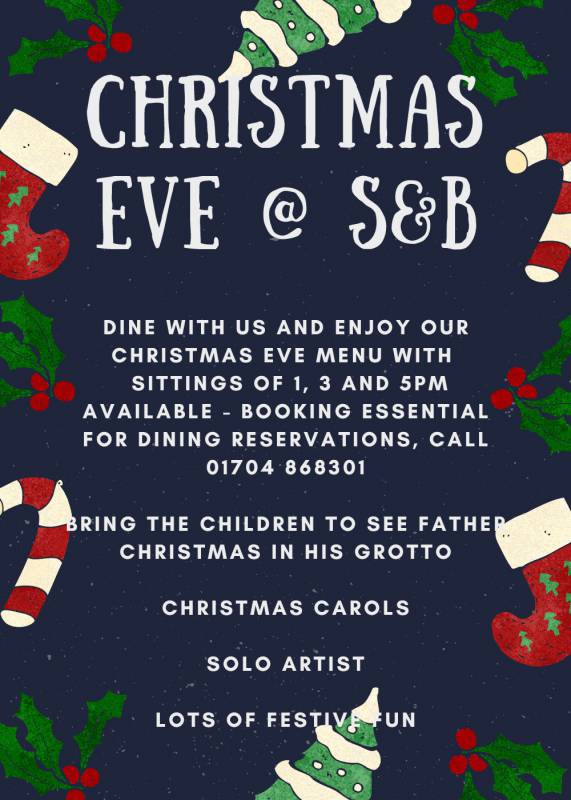 S&B is gearing up for Christmas, and everyone is invited!
Join us on Christmas Eve for family fun.
On Boxing Day, take a break from cooking and treat yourselves to D'vine's finest Christmas fare.
See out 2019 and welcome in 2020 with our New Year's Eve extravaganza.
Click here to find out more. You can contact the club for bookings or more information.